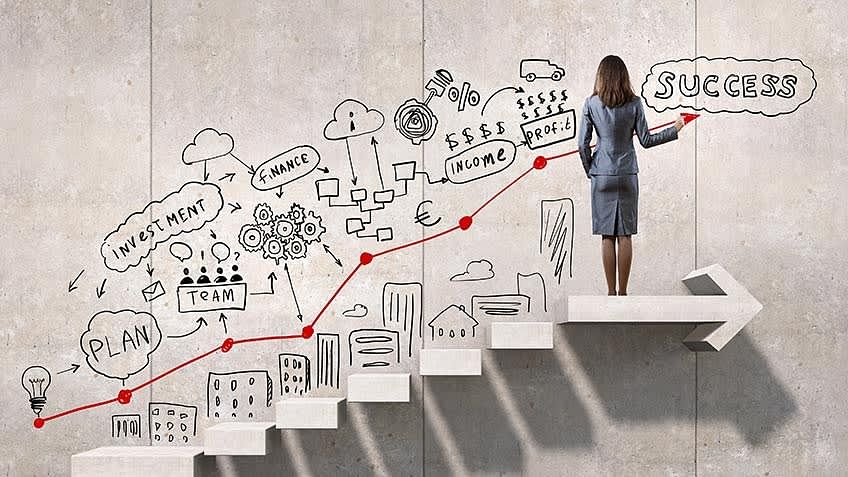 We always want to believe that things will automatically go how we want them to go, but coincidences and luck aren't always favouring us – with one area being career goals. This is why you need to plan for the future, whether you have been working for some time or still studying.
Below is a great guide that is going to help you with the process of making your career plan:
What is a career plan?
This is a practical strategy that will involve determining your interests and skills, setting career goals, and putting actions in place to help you reach your goals.
This is a continuous process that is going to involve an overview of:
Your career goals
Your current experience and skills
Your priorities
Your interests
Your intended actions
Why is career planning important?
It is going to help you in ensuring that you are going in the right direction on matters to do with your career.
It also helps you realise your passion. It will also help in facilitating your goals with tangible aims and actions. During your next interview, you will have an easier time answering career goal question.
When you assess the situation, you get the chance of determining and filling any gaps you might be having in your experience or knowledge that might be holding you back from reaching your goals or getting your dream job.
If you are looking for a place to find your next job then look no further than Stopgap.
Who should do it?
Career planning can benefit everyone.
Whether you want a promotion at work, change careers, you just graduated, or still studying – you are going to benefit from a career plan because it ensures your actions line up with your goals.
A career plan is more than just helping you with implementing changes. It can also help with learning new skills and widening knowledge in a given area.
How to make a career plan
Assessing your options. The first thing to do is figuring out the right career for you. Look at your interest and strengths then use them in prioritising your choices. It is also important to consider factors such as salary, working hours, company culture, and commute time.
Listing your current skills. When you list your current skills, experience, and abilities, you will figure out the best career for you, and also know whether you are qualified enough for your career choice. You will have the chance to work on areas you lack in knowledge. Your plan will have actions to take to in terms of training and development.
Setting goals and actions. Once you have made your career choice, the next step is setting goals – this helps in deciding actions you need to take. They can be both long-term and short-term, big or small.
Giving yourself timeframes. It is a good idea to have deadlines for your goals because it pushes you to get things done. Whether the deadline is a broader timescale (like a specific month) or exact dates, you are going to benefit because your goals are going to have a realistic context. It is going to motivate you.
Keep checking back. Always keep in mind that a career plan is not a one-stop solution. You need to keep checking back on your planner to ensure your goals are up-to-date. You can track your progress and make alterations to your career plan because circumstances do change.
How is a career plan structured?
There are different options when it comes to the structure, but it mainly depends on how specific you are with your goals and what you want to achieve.
The most important thing is following a clear and easy-to-read format.